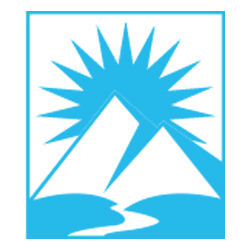 Pinnacle Clinical Research
Clinical Research Site Manager
Sorry, this job has expired.
Austin, TX
Summary:  Responsible for the daily operational management and oversight of all clinical trials by working closely with the Clinical Operations Director and other cross-functional representatives, including quality assurance/regulatory services, and laboratory services to ensure successful completion of all clinical activities. Responsible for administering activities to facilitate clinical research which includes working with affiliate or collaborating research sites by performing the following duties.
Duties and Responsibilities: 
Exercises judgement within the allowable limits defined within clinical trial protocols, standard operating procedures, and the direction from the study investigator. And Director of Operations.
Maintains personal health information (PHI) and protocol confidentiality at all times, understands compliances with the appropriate sponsor requirements and regulations.
Creates and completes study related documents and new study preparation.
Assists with regulatory submissions and ongoing regulatory requirements.
Prepares for study monitor visits.
Facilitates completion of EDC entry as well as completes directly, as needed.
Prepares memos, notes to file, and letters related to study activities.
Creates reports as requested.
Completes study directed assessments with patients, which includes but is not limited to informed consent, subject history, adverse events data collection, test article handling, appointment scheduling, records review,        treatment coordination, collecting vital signs, and subject assessment.
Must be able to step in when needed to perform phlebotomy, specimen process, and biological sample shipping by using the universal precautions, when appropriate and consistent with licensure.
Has knowledge of and is able to perform subject screening and recruitment as needed.
Interacts with internal and external personnel, such as physicians, nurses, administrative staff, industry sponsor representatives, central laboratory, and imaging personnel, and clinical trial patients. Acts as a liaison for clinical  trial sponsors, vendors, and sites.
Coordinates multiple projects with competing priorities and deadlines as needed based on clinical trial protocol directives and study volume.
Identifies departmental needs, supplies, staffing, and equipment goals to continually improve the research process within the established guidelines of the institute.
Ensures adherence to good clinical practices (GCPs), International Conference on Harmonization (ICH) guidelines, Good Documentation Practice (GCP), Standard Operating Procedures (SOPs), Food and Drug Administration  (FDA) regulations, policies and guidelines from the governing institutional review board (IRB), and also provides and implements corrective action plans as appropriate.
Monitor adherence to protocols and study timelines.
Facilitates daily operations of all clinical research programs.
Supervisory Responsibilities:  
Directly supervises employees at the site and ensures the employees are in compliance with Good Clinical Practices (GCP), Standard Operating Procedures (SOP), Food and Drug Administration (FDA) regulations, and International Conference on Harmonization (ICH) guidelines. Carries out supervisory responsibilities in accordance with the appropriate department managers, organization's policies, and applicable laws. Responsibilities include training employees and with guidance from management assists with planning, assigning, and directing work, appraising performance, addressing complaints, and resolving problems.
Qualifications:
To perform this job successfully, an individual must be able to perform each essential duty satisfactorily. The requirements listed below are representative of the knowledge, skill, and/or ability required. Reasonable accommodations may be made to enable individuals with disabilities to perform the essential functions.
Language Ability:
Ability to read and interpret documents such as medical charts and procedures manuals. Ability to write routine reports and correspondence. Ability to effectively present information and respond to questions from groups of managers, clients, customers, and general public.
Math Ability:
Ability to add, subtract, multiply, and divide in all units of measure, using whole numbers, common fractions, and decimals. Ability to compute rate, ratio, percent, to draw and interpret bar graphs.
Education/Experience:
Bachelor's Degree or equivalent work experience
Minimum of three (3) years of experience in Clinical Research
Minimum of one (1) year direct management experience
Certificates and Licenses:
Good Clinical Practice Training Certification
IATA Training Certificate
Clinical Research Coordinator Certification preferred
Knowledge, Skills, and Other Abilities:
Oral and written communication skills
Organizational skills
Ability to pay attention to details
People skills including possessing a positive, friendly, and professional demeanor
Ability to be flexible with changing priorities
Ability to be flexible with changing priorities
Ability to communicate in diplomatic and professional manner
Good medical knowledge including medical terminology
Knowledge of Code of Federal Regulations, Good Clinical Practices, and International Conference on Harmonization guidelines required.
5vpmken5se1h
124644955