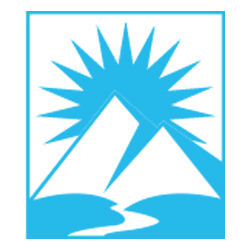 Pinnacle Clinical Research
Entry Level Marketing Liaison
Sorry, this job has expired.
Austin, TX
Summary:  This position will assist with marketing activities, functions, and strategies for the marketing department. The Community Outreach Liaison will: serve as a liaison to referring physicians, coordinate and implement marketing strategies, take part in digital marketing initiatives and set up, and attend community outreach events.
Duties and Responsibilities include the following.  
Understand, articulate, share, and present value proposition for Pinnacle Clinical Research.
Create new relationships while servicing existing relationships with professional referral sources. (A minimum of 50% each day out of the office)
Meet with medical practices, special interest groups, and the community to inform them of clinical trials, and explore potential partnerships.
Host, as well attend, networking events. (This may include weekends)
Participate in discussions with department managers regarding sites visited during the week, referral network growth, and outreach activities related to clinical research recruitment.
Operates in the department within budget guidelines.
Assist in other activities and tasks as needed.
Maintain an administrative process while tracking data pertaining to sites visited.
Must have the ability to learn and be trained.
Must have the ability to establish and maintain working relationships with others. 
Must be highly organized. 
Must be skilled in social-media marketing. 
Must be willing to travel within San Antonio/Austin city limits. (Mileage will be reimbursed) 
Must always maintain a professional appearance and demeanor. 
Must be proficient in Microsoft Office products. 
Must be able to create new content for publishing via digital marketing, newsletters, emails, social media, and advertising using proper grammar and punctuation.
Qualifications: 
Bachelor or Associates degree, or equivalent, two years of related experience and/or training. Experience with gastroenterology and hepatology, preferred.  Familiarity with San Antonio and Austin cities/community preferred. People skills which include possessing a positive, outgoing, friendly, and professional demeanor.  Ability to communicate in a diplomatic and professional manner
Knowledge/ Skills:
 Excellent oral and written communication skills
Organizational skills
Attention to details
Be willing to travel at minimum 50% of the job
Must have reliable transportation
Ability to learn digital tasks and utilize marketing programs
dxejuwcrfme1
124207948